Point of Sales (POS)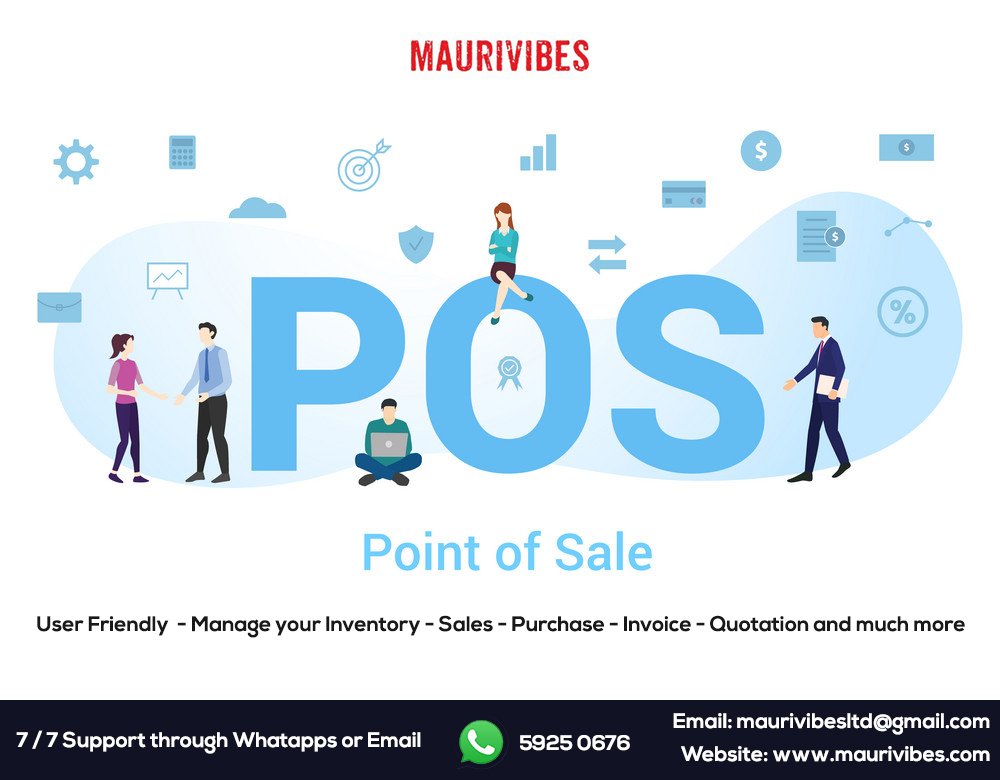 Point of Sale (POS) - Cloud POS
Cloud POS is simple point of sale system with powerful platform which is trusted by hunderds of retails outlets.
Whether you have one store or a hundred, Cloud POS harnesses the power of the cloud to give you a powerful, yet simple to use a system that is anything short of amazing. Using state of the art technology, Maurivibes has designed and developed a cloud based POS system specifically for those working in the hospitality industry. Our software gives you a single, effective solution to many of the laborious tasks you and your staff undertake on a daily basis, especially when dealing with multiple suppliers. The interface is remarkably easy to learn, and you'll be able to train your staff in only a few minutes – it's that easy!
Take Control of Your Business With Real-Time Data
The real advantage of using cloud based software is constant access to real-time data, enabling you to make informed decisions about your business. You're able to easily take control of your business across all devices including your computer, tablet and smartphone. With multi-site functionality, monitor all locations with ease and make smarter decisions about running your business. Check stock levels, manage rostering and produce reporting easily.
Powerhouse Features
Designed to work for food business of all sizes - cafeterias, restaurants, snack, fast food chains and take away
User friendly and responsive design makes it accessible on all major devices.
Plug-n-Play design makes it easy for you to start your business in no time.
Portable POS - Our portable Point of Sale makes it a breeze to take orders on the floor.
Leave it to us to keep your system up and running so you can better concentrate on running the business.
Interactive dashboards to keep you updated with critical business reports all the time.
Accurate inventory management enable business owners to keep an eye on stock movements by providing analysis reports.
Simplified remote access – Manage your business from anywhere at anytime